Sharrison Studios:
Painting is our passion. We have been commissioned by our clients to paint numerous subjects in numerous styles and mediums. We love the challenge of creating one-of-a-kind unique artwork specifically and individually for each client. Our works extend from fine art to residential to commercial. We are willing to travel to meet the needs of our clients.
We, as artists and partners, share the desire to make people smile. Sharon's joy is in her Trompe L'oeil painting when people have to touch it to know if it is real or paint. Preston finds his greatest reward comes when people smile after viewing his artwork. We both wish to make people happy with our art. We are both individual artists but enjoy creating ideas together and, in some commissions, actually painting on the same "canvas".
Preston Harrison:
"In these emotionally troublesome times, I've come to realize, I find the most reward when people smile after viewing my art. I believe 'What goes around, comes around.' Today, above all else, it is my wish to make people happy with my art."
Born 7/14/49, raised in the Trenton area, attended Hamilton public schools. Graduated from Steinert in 1968. Enrolled in the fine arts program at Mercer County College and was one of Mel Leipzig's first students. Graduated and continued studies in painting at the Philadelphia College of Art. Returned to Trenton to work for Hill Refrigeration. Completed a comprehensive program, which included training in the interior design of supermarkets and subsequently supplied design services to most Trenton area independent grocers, i.e. McCaffrey's, Marrazzo's, Pennington Quality Market, and area ShopRites, for the last 30 years.
In 1999, with fellow artist wife Sharon, established Sharrison Studios, which operates in Waterford Maine, but orginally Washington Crossing, PA  near Bucks County. I specialize in acrylic portraits and hand painted tile murals. My largest tile mural to date is mounted in the lobby area of the Engineering Building of Princeton University. It is comprised of two murals consisting of 450 hand painted tiles and took three years to complete. My painting technique is largely based around stippling (quick dabs of a variety of translucent colored glazes). It is estimated the mural required approximately 220,000 brushstrokes in this manner. In their liquid form the glazes used are not representative of the final colors that are achieved upon firing the tiles to 1800 degrees Fahrenheit. Careful studies are done in anticipated colored effects gained by layering of the glazes. The desired outcome is a lively combination of colors and sentiments. Another tile mural can be seen at Marrazzo's supermarket in Ewing, NJ. The subject matter of this particular mural celebrates Trenton's ability to support and cultivate its small businesses. The mural was featured in an article in the Trenton Times. In addition, there is a large 7'x17' tile mural at McCaffrey's Market in Princeton done in sepia tones and consisting of 450 hand painted fired tiles. This mural was the subject of an article in the Princeton Packet and television documentary.
Along with my wife Sharon, we collaborated on a donor recognition tile mural, which is in the McCaffrey's Market in Yardley, PA. It was for the "Community of Caring Hands" in support of McCaffrey's Employees. We also worked together on our most recent installation, which is a commissioned tile mural for the lobby of the Engineering Building of Princeton University.
I have exhibited at the NJ State Museum, "Ellarslie" the Trenton City Museum XX, XXI, XXII and XXIII, Mercer County Community College, Philadelphia College of Art, Artsbridge, Prallsville and Phillip's Mill Art Shows.
I have been featured in articles in the Princeton Packet, the Daily Princetonian, the Trenton Times, Mercer County Community College Viking and Progressive Grocer.
Sharon Harrison: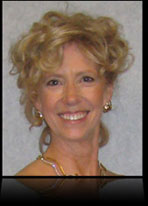 "Being a realistic painter, I have been challenged by all mediums to create realistic paintings. I have pursued and experimented with tile glazing medium, watercolor and acrylic to create the realistic style for which I have become recognized in my wall murals. Subject matter can vary, but in all my paintings there is a sense of realism. A realistic photo-like quality is my goal in all my painting; therefore, I often work from a series of photograph studies."
As a youth I spent much of my free time drawing and painting, but I was misguided in schooling and was not encouraged to pursue art as a major. Through college I dabbled in the arts as electives both at Fairleigh-Dickinson University and Kean College. Expanding on the knowledge I gained at college, I have collected and read art books. I am basically self-taught. I have attended local open art studios for life drawing, expanding on my drawing and watercolor painting and I have taken watercolor classes. I have also attended a pottery studio and through continuous practice and experimentation I have learned the art of painting on pottery and tiles. At home, I experimented with mural painting, faux painting and trompe l'oeil. Trompe l'oeil is my passion; I love to paint realistic as "to fool the eye."
In 1999, I left my computer career with McCaffrey's Market to pursue a career as a commissioned painter of murals, furniture and tile painting. With my fellow artist husband, Preston, we created Sharrison Studios, which we operate from our home in Waterford, ME.
My most recent wall mural, "The Healing Consciousness Garden Mural", can be found in the 3-story atrium of DSI (Diversified Specialties Institute) of Bucks County. My wall murals can also be found at Marsillio's Restaurant, Makefield Collection in Pineville, Gilda's Club in Doylestown, Doylestown Hospital Designer Houses, Thompson Memorial Presbyterian Church, TJ's Trattoria in Pennington, Di Bruno Brothers, Wilson's Seafood in Philadelphia and in numerous private homes in the area. I have also completed tile and pottery work for Marsillio's Restaurant, the Wedgewood Inn in New Hope, Yardley Inn Restaurant, Peyton Associates in Pennington, Weichert Realtors in Yardley, Keller Williams of Newtown and the Thompson Memorial Presbyterian Church in New Hope. In addition, I was commissioned to produce 15 large watercolor paintings for McCaffrey's Markets.
One of my tile paintings "Crossing at Dawn" was selected and exhibited in the 2001 TAWA Juried Art Show "Eyes on Trenton" at the New Jersey State Museum and again for the Artsbridge Members Show, Summer 2002. "Wine Jazzin" was selected for the Ellarslie Open 26 in 2008 and featured in the Ellarslie 2009 calendar.
Together with Preston, we have worked on donor recognition tile murals for the Presbyterian Children's' Village in Philadelphia and "Community of Caring Hands" for McCaffrey's Market in Yardley, PA. Our most recent collaboration is a commissioned tile mural for the lobby of the Engineering Building at Princeton University.
My works and murals have been featured in four articles in the Yardley News, Bucks County Courier, the Trenton Times and the Pennington Press.
In February of 2008, I was interviewed about the DSI, "The Healing Consciousness Garden Mural", on the Lynn Doyle Show "It's Your Call". This mural was created while I was undergoing radiation treatment for breast cancer.